We can upgrade most existing Mercury Vapor and Halogen fixtures to the new LED technology.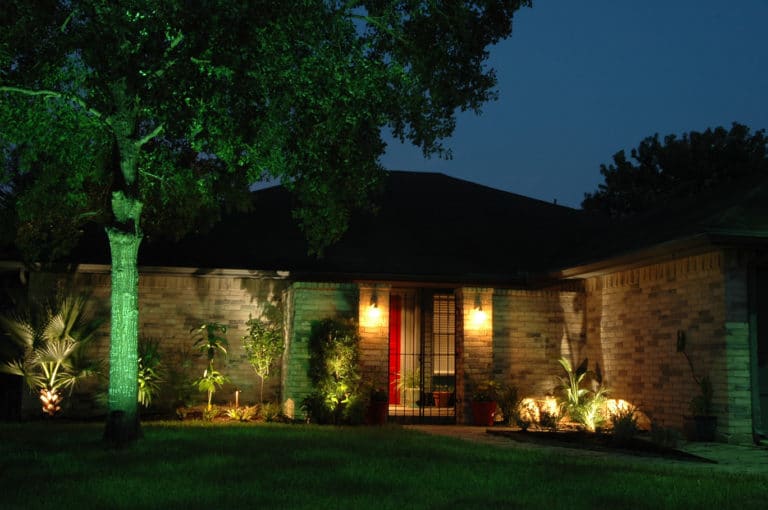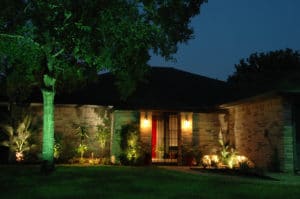 The Style of Robert Huff 

Landscape Lighting

The style of Robert Huff Landscape Illumination is as unique as our clients, who want their grounds to look even more dramatic in the evening than it does in the day.With creativity, professionalism, and our experienced team, Robert Huff Landscape Illumination is able to turn a dream into reality for your home. Our outdoor LED landscape lighting design turns ordinary to extraordinary. Be inspired  by our photo gallery of just some of the options available in outdoor LED landscape lighting for your home or business.

Outdoor LED Landscape Lighting

Like many homeowners and business owners, you may already have a vision in mind for your outdoor lighting. On the other hand, you may be hoping for some professional guidance. Either way, you're sure to find the inspiration you need by browsing this gallery. It features projects that exemplify the quality and professionalism of the work we perform, and it's sure to include at least a few landscape lighting features that pique your interest!'

​The Robert Huff design team is pleased to provide a complete design and cost study for your 
outdoor landscape lighting installation
 or landscape lighting maintenance at no obligation to you. Call Robert Huff at (713) 861-2000 to schedule your free outdoor LED landscape lighting design in Houston and Austin, TX.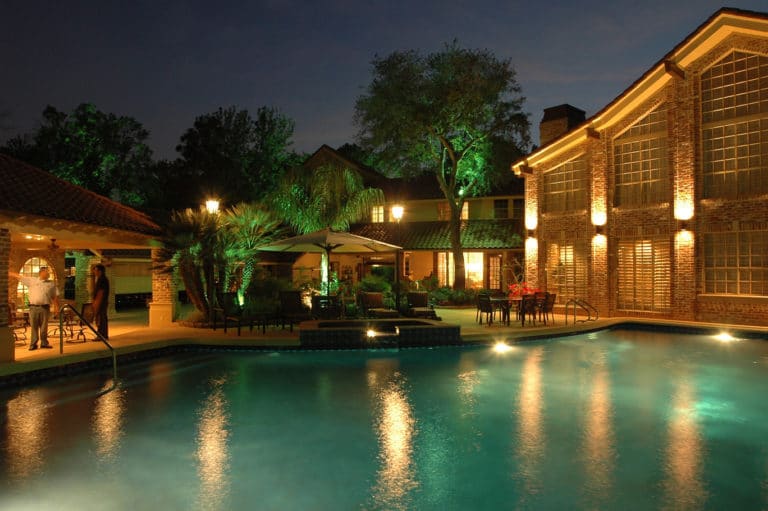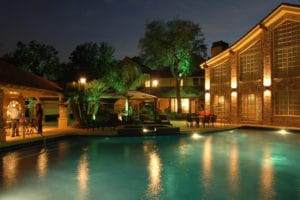 Superior Outdoor Landscape Lighting in Houston & Austin

Until you have true professionals illuminate your landscaping, you probably won't realize what a difference first-rate landscape lighting can make. An eye for creativity and aesthetics is a must, and our talented team has it in spades. It's also crucial to understand which elements should be emphasized and the type of lighting that will do so the best. Once again, our team understands the finer nuances of using low-voltage, LED lighting to turn ordinary landscaping into something truly spectacular.

Discover the Difference of Landscape Lighting 

When you hire the Robert Huff team to upgrade your landscaping with professional moonlighting, uplighting or feature lighting designs, you're hiring the best in outdoor landscape lighting Houston. We will work closely with you from the start to ensure that you're not just satisfied by the results but completely blown away by your outdoor LED landscape lighting design. We'll use top-quality lighting to illuminate walkways, driveways and facades, and we'll use it to cast the spotlight on plants, trees, sculptures, waterfalls and other elements. Thanks to our free, no-obligation design and cost study, you can get the big picture before committing to a thing. If you're ready to transform your landscaping with help from the outdoor home lighting Houston experts, contact Robert Huff today.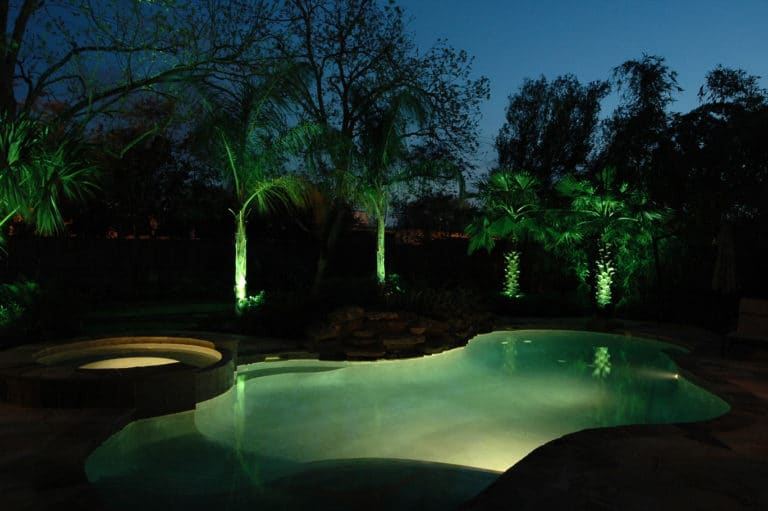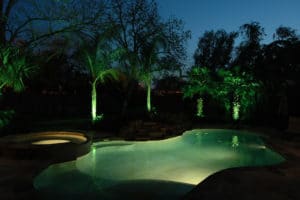 Be Inspired by Outdoor LED Landscape Lighting by Robert Huff

Robert Huff Lighting has earned  an outstanding  reputation for delivering breathtaking results in 
outdoor landscape lighting
 in Houston and Austin. If you want to get the perfect 
Houston outdoor home lighting
 or to simply draw attention to your business with 
LED landscape lighting
, then  please call us 
713-861-2000
 for a free design. 
Download Our Light Cost Checklist Below:
Outdoor Feature Lighting Types
See our gallery of beautiful outdoor LED landscape lighting designs by Robert Huff Landscape Illumination. There are many types of 
outdoor landscape lighting
 that can be used in highlighting features , and making a dramatic entrance to your home or business. At Robert Huff,  we provide commercial and residential outdoor lighting installation Houston and Austin. If you are considering custom outdoor landscape lighting, trust Robert Huff, the company that has a reputation for the best 
LED outdoor lighting designs
. 
Delicate Outdoor Moonlighting
Moonlighting is placed high in trees to cast a delicate full moon effect on grounds below.
Pathway Lighting or Step Lighting
Low level illumination for walkways , steps, driveways and other pedestrian areas.
Dramatic Landscape Uplighting
Uplighting is used in outdoor landscape lighting to cast beautiful silhouettes of trees and other  features on your home or business. Landscape uplighting illuminates specific landscaping features such as statues, signs , accents and much more. 
Outdoor Landscape Downlighting
Down lighting casts light onto walkways, driveways and foliage as well as silhouettes of trees and other landscape features onto the ground providing additional interest to your lighting project.
RESIDENTIAL OUTDOOR LANDSCAPE LIGHTING PHOTOS
COMMERCIAL OUTDOOR LED LIGHTING PHOTOS
COMMERCIAL OUTDOOR LED LANDSCAPE LIGHTING PHOTOS
Attractive & Functional Outdoor LED Landscape Lighting

Landscape lighting does more than spice up the appearance of your landscaping. It increases safety by lighting the way after sunset and also can bring attention to your business. More importantly, it increases security. Would-be burglars prefer to target homes and businesses that are shrouded in darkness. Finally, our impeccable outdoor LED landscape lighting solutions will increase the value of your home or can attract more customers to your business making it look stunning by night as it does by day.

Contact Robert Huff in Houston for a free consultation for outdoor LED landscape lighting for your home or business. 
[ess_grid alias="WPC_Projects_Light"]