About Our Outdoor Home Lighting Houston
The Latest in Outdoor LED Landscape Lighting Design
Outdoor home lighting can sometimes feel like a utilitarian home project, and too many companies approach it as a technological task. Our LED outdoor landscape lighting combines form and function to provide landscape lighting solutions that do more than light up your yard. Creating the best LED landscape lighting takes the work of the Robert Huff design team bringing collective architectural designs and employing the latest in outdoor LED landscape lighting solutions.

Our team frequently works with landscapers, architects, pool designers to create a renowned Robert Huff lighting effect for any outdoor space for your home or business.  Robert Huff Landscape Illumination has been designing  
outdoor home lighting 
with Beauty, Elegance and S
ecurity  for over 30 years. We also specialize in design and installation of 
commercial LED landscape lighting
. Our customers trust Robert Huff because we deliver spectacular designs in commercial and 
residential outdoor lighting
 in Houston and Austin, TX.

At Robert Huff, we believe all it takes is one bright idea to transform your outdoor space. While other companies may offer outdoor lighting solutions, Robert Huff designs go above and beyond. When you choose Robert Huff for your 
outdoor LED landscape lighting
, you get comprehensive design and support that is built on experience, creativity and excellence.

Over 30 Years in Outdoor Home Lighting Designs

Robert Huff Lighting has spent the last 30 years as a pioneer in outdoor lighting. This has made us the premier choice for outdoor home lighting in Houston, Austin and surrounding areas. With this experience, we have a long list of satisfied clients for both residential and commercial projects. We are licensed, insured, and every member of our team is equipped to help you with your outdoor lighting needs. 
 OUTDOOR LED LANDSCAPE LIGHTING DESIGN

 OUTDOOR HOME LIGHTING INSTALLATION

  FULL MAINTENANCE SERVICES
Robert Huff 

1636 W. Sam Houston Parkway N.

Houston, Texas 77043

Phone: (713) 861-2000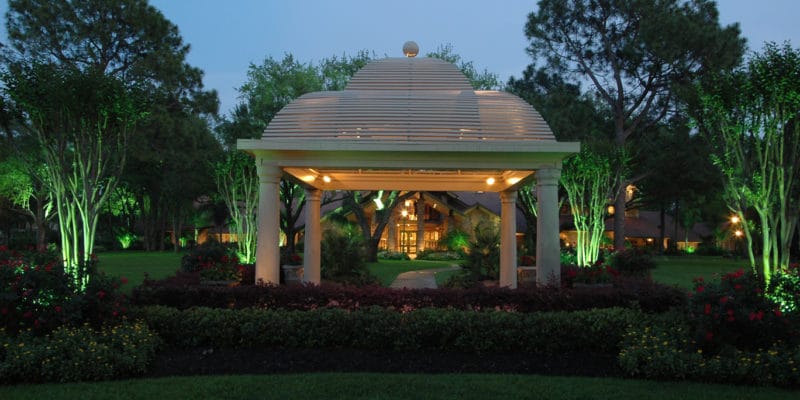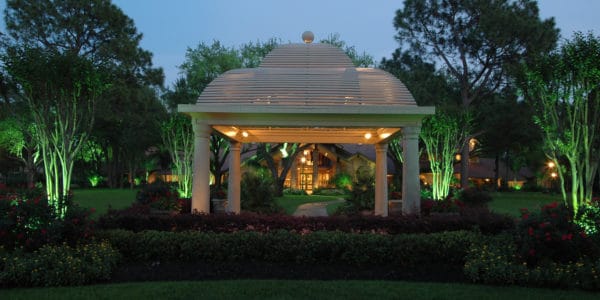 Creative LED Outdoor Landscape Lighting

Creativity in our outdoor home lighting or commercial landscape lighting is achieved through a combination of our architectural collective, as well as the input obtained through brainstorming sessions with the client.  In addition, our team will work with landscapers, builders, pool designers, and architects so your lighting design fits flawlessly with other elements.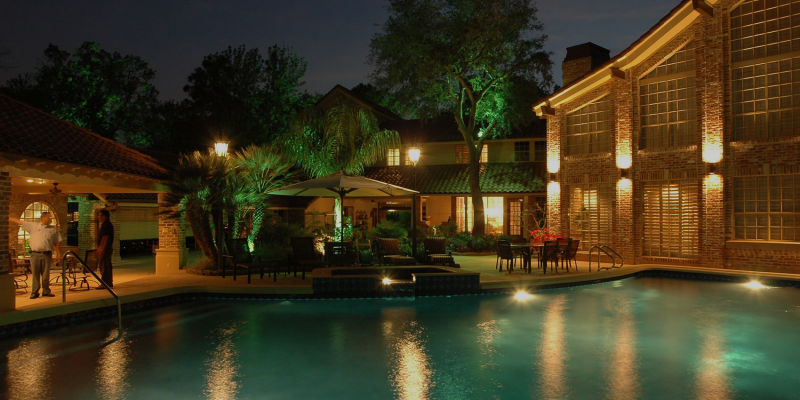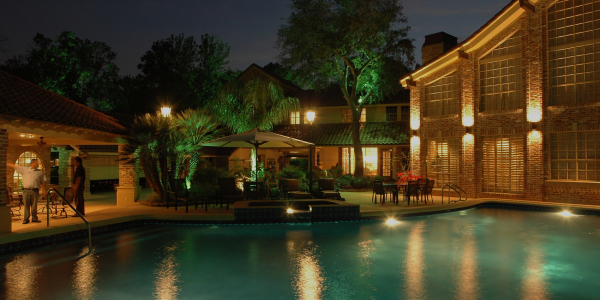 Outdoor Landscape Lighting Style

The style of our outdoor LED landscape lighting designs are unique as our clients. With each new client a new dream becomes reality.  Our clients want their property to look even more dramatic in the evening than it does during the day. We create outdoor landscape lighting that is customized to your design tastes. Whether you want 
outdoor LED lighting
 to highlight your pool or moonlight landscape lighting, we create the perfect designs for your home.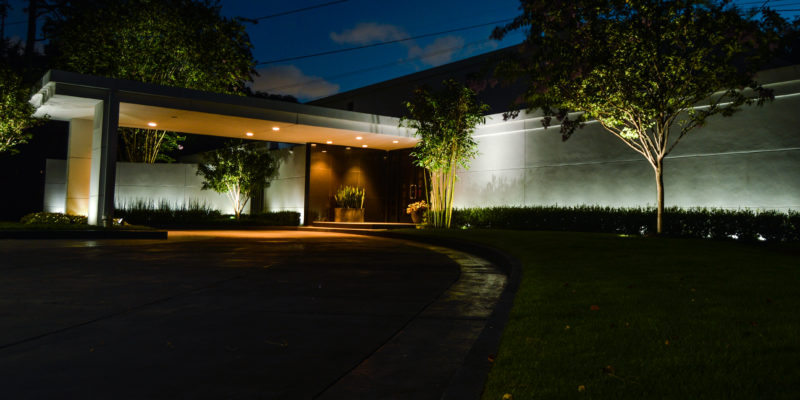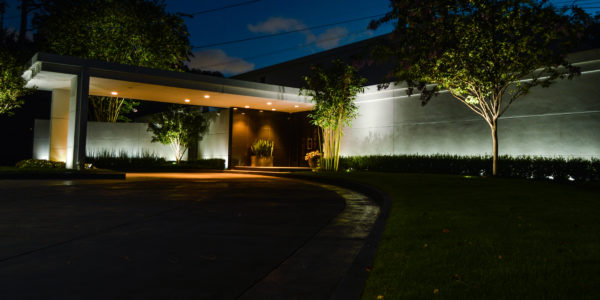 Professionalism

We maintain a consistently high level of professional care and responsibility in each outdoor landscape lighting job. We guarantee all of our work to be of the highest quality, as we know our clients would expect nothing less. As a fully licensed and insured company, you can expect the highest level of quality and professionalism from our lighting team, every step of the way.
LED Outdoor Home Lighting Call for a FREE Estimate (713) 861-2000