Residential Outdoor Lighting Installation in Houston
Outdoor Lighting Installation Packages

The process for turning an ordinary landscape into something magical begins with a free consultation from a member of the Robert Huff design team.  Our landscape lighting installation packages include elements such as moonlighting of walkways, drives, facades, and grounds; strategically placed uplighting to emphasize trees and other plants; and feature lighting to better display garden sculptures, waterfalls, and other elements. We offer 
outdoor lighting installation Austin
 and 
Houston
 for your home. 
Landscape Lighting Installation Options:
*All can be accomplished using LED , Mercury Vapor & Halogen lighting*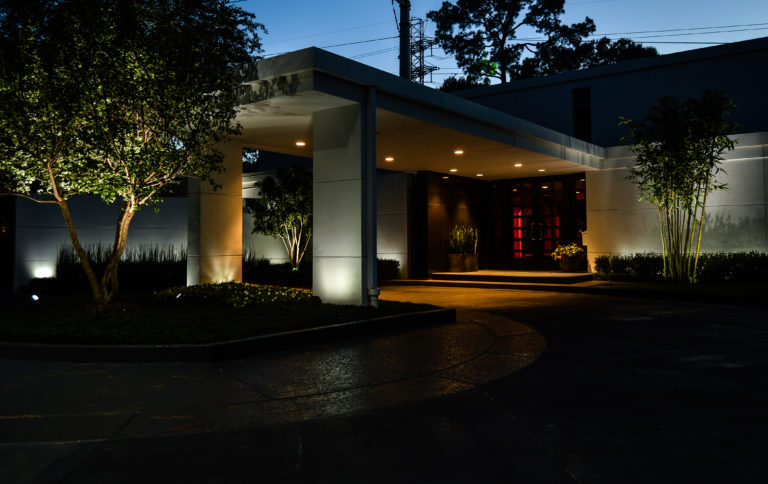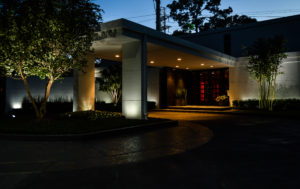 "Our soft, natural approach to outdoor lighting recreates the subtle shadows of moonlight on your grounds, dramatizing the unique beautiful your landscape, while establishing a soft ambiance of understood elegance. ​"
Residential Outdoor Lighting Houston and Austin

Many homeowners spend vast amounts of time and energy on the interior of their houses. Outdoor lighting installation can be just as rewarding as home remodeling by increasing property value while also giving it added security. Outdoor feature lighting can highlight areas of your yard casting shadows on walls to lighting trees. At Robert Huff, our designers can create a new world in your front and backyard with professional 
residential outdoor lighting
.
Benefits of Outdoor Home Lighting 

• Safety. Once you illuminate your yard and driveway, you can be secure in the knowledge that your family and guests will be able to see where they are going, even at night. When you choose Robert Huff for outdoor lighting installation in Houston or Austin, TX,  we can create a design plan that illuminates paths and steps for both functional and beautiful outdoor residential lighting.

• Security. If you want to enjoy your outdoor space, it's crucial that you feel safe there. Robert Huff's outdoor lighting installation in Austin or Houston will deter prowlers by lighting even the darkest and hidden places on your property. Our
outdoor landscape lighting
 will transform your yard from a mysterious and shadowy place where strangers might lurk to a fun and bright area ready for you to enjoy.

• Ambiance. Now that your safety and security are in place, it's time to let your Robert Huff design team get creative with magnificent designs in 
LED landscape lighting
. By combining artistic lighting techniques with a wide variety of fixtures, our residential outdoor lighting designs can transform your yard into a breathtaking nighttime playground. You'll be amazed at the ambiance you can create installing lighting around your pool or patio.
When you have residential outdoor lighting installed; right away your neighbors will notice a difference. Your outdoor feature lighting will highlight your landscape creating a new world after the sun sets. Robert Huff's residential exterior lighting delivers beauty combined with safety and security. After your outdoor landscaping installation; you will want to invite friends, family, and neighbors to view the attractive look of your new lights.

Make your outdoor space as unique as your interior with outdoor lighting installation Austin and Houston, TX by Robert Huff. You won't believe how welcoming and attractive your outdoor space can become.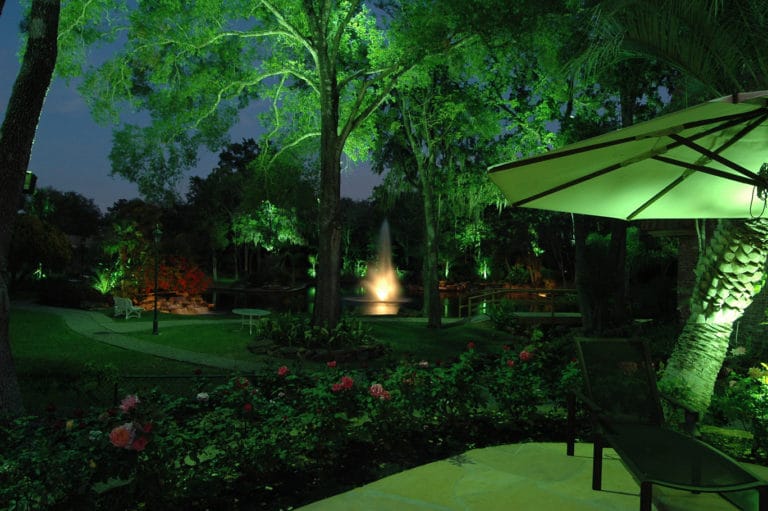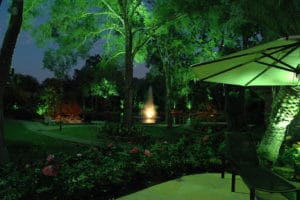 Contact Robert Huff to get a FREE estimate for residential outdoor lighting in Houston and Austin.
Outdoor Lighting Installation Houston and Austin TX (713) 861-2000