Increasing home value with outdoor low voltage landscape lighting
There are many benefits to low voltage LED outdoor landscape lighting besides aesthetics.
According to The Dept. of Energy, "LED is a highly energy-efficient lighting technology, and has the potential to fundamentally change the future of lighting in the United States. Residential LEDs — especially ENERGY STAR rated products — use at least 75% less energy, and last up to 25 times longer, than incandescent lighting."
Not only is LED more economical but it can also increase the value of your home making it more marketable by adding .
Not only does it enhance the beauty and ambiance of your property, but it also adds value – both aesthetically and financially! Adding outdoor low voltage led lighting is a great way to to increase value and curb appeal!
Realtors agree that adding outdoor lighting, whether its landscape lighting, a patio, a deck, or a pool, will increase home value. By adding outdoor lighting, you are creating a more welcoming environment while complementing the details of your home that make it unique.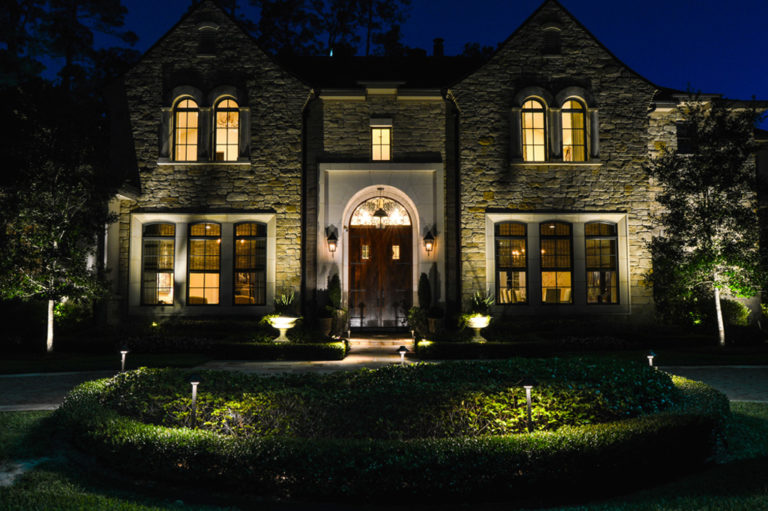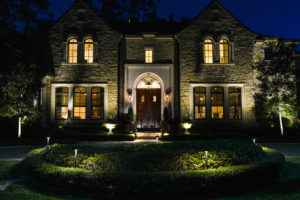 The Landscape Lighting Process
With over 30 years of experience, we are here to take the guess work out of the process. Each lighting design is custom made for you and your needs. Our  lighting experts will outline the details and explain how adding landscape lighting will increase security, safety, curb appeal and will increase your property value. We are here to offer custom design that will highlight the architectural features of your home. Whether you want moonlighting, curb lighting, pool side lighting, our lighting experts are here to help. We offer free quotes for Houston and the surrounding areas.
For free estimates on your landscape lighting CLICK HERE or give us a call at 713-861-2000
Robert Huff Lighting has spent the last 30 years as a pioneer in outdoor lighting. This has made us the premier choice for outdoor home lighting in Houston, Austin and surrounding areas. With this experience, we have a long list of satisfied clients for both residential and commercial projects. We are licensed, insured, and every member of our team is equipped to help you with your outdoor lighting needs.