8 String Light Patterns For Outdoor Spaces And Events
Outdoor string lights are also called café or bistro lights. Having an outdoor lighting company Houston Texas install quality outdoor string lights can provide your event or backyard with added drama and beauty.
There are several different reasons why they are such a popular lighting choice:
Inviting and Casual Ambiance
Outdoor string lights provide a very inviting and casual atmosphere, which is one of the reasons why they are also called café lighting.
Magical Glow
String lights appear to be magical all year long. With their numerous string light designs and patterns, they provide outdoor spaces with a very festive atmosphere.
Very Versatile
You can easily move string lights and they are very adaptable to any kind of environment or space. They also can be used for reviving any space that is in need of a lighting upgrade.
Not only is outdoor string lighting beautiful, but it is practical as well. A string light design that is well executed will lead guest from one place to the next safely as they are moving around your outdoor area.
8 Different String Light Patterns You Can Use
1. V Pattern
String lighting in a V shape is a classic that never goes out of style. A V pattern works well in a smaller space. Just remember that the vertex on the V needs to be able to support a majority of the weight. Be sure the anchor point is fastened securely and is able to support the weight completely.
2. W Pattern, Zig Zag
Whenever you have a wide space that needs to be covered, you might want to think about using a double V pattern, that is also referred to as a W or zig-zag pattern. They are excellent for fully covering a larger area. The lighting design might also be preferred by some people. Just keep in mind that in order to achieve this specific effect you most likely will need to have several sets of string lights.
3. X Pattern
For clean lines and perfect squares, X patterns are excellent. To really go crazy, you could always add several X patterns and create a diamond, crisscross pattern. Although it might appear complex, it is actually easy to achieve an X pattern. The most difficult part of the process is being able to find anchor supports to place on all four corners of the design.
4. Grid Pattern
If you do not particularly care for a diagonal appearance, you might want to choose a grid-like or square pattern instead. If you have a pergola, deck or porch already with a square pattern, then you might want to use your string lights to follow the straight lines. That will also help to keep things simple since all you will need to do is follow lines that are there already.
5. Tree and Plant String Lighting
Some plants, like dense ivy and trees, can be an excellent way to provide a magical glow to your garden. Draping string lights on trees and plants can be a nice, subtle way to provide your outdoor gathering with a nice glow.
6. Sunray Pattern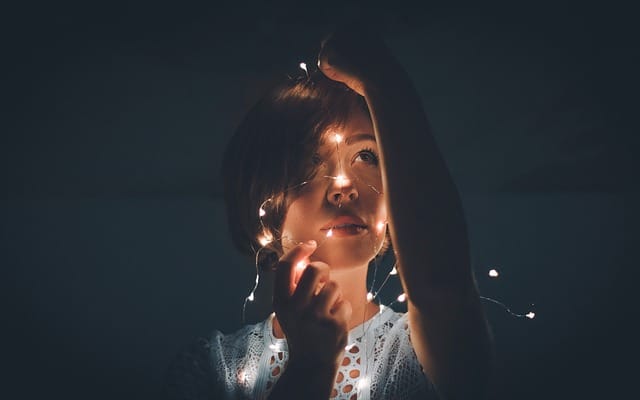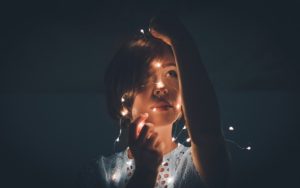 The pattern adds more rays on the vertex to the classic V. Since many lights will meet at a central point, that point will need to have a support that is extra strong in order to support the added pressure. Due to the added complexity and weight of this kind of pattern, having a professional do this for you is the best thing to do. Frequently this kind of sunray (or horizon point) kind of string light pattern are used in commercial spaces and lighting professionals such as an outdoor light company Houston Texas installs them.
7. Maypole/Tent Pattern
Imagine a circus tent with string lights going down from a central point from above. That kind of patterns needs to have a strong center pole or beam to support the weight of numerous sets of string lights. Therefore the tent pattern is another one that you want to have professionals install.
8. Scallop Pattern
This type of string light patterns tends to be used mainly for weddings and other kinds of big events. The lights get arranged into a scallop design to provide a classy effect.
The final three string lighting designs (scalloped edge design, maypole/tent and horizon/sunray point) all tend to be used mainly for weddings and other major events.
Whatever string lighting pattern you select, you will end up with a charming and beautiful result.
Talk to a commercial lighting expert to get the most durable and best-looking outdoor string light design and materials.
Commercial String Lighting Benefits:
Ideal for Events and homes
Permanent Installations
Year-Round Use
Solar Power Options
Sunlight Resistant
Weatherproof
Durable
Whether you decide to hang your commercial lights yourself or go with professional installation, be sure that proper safety procedures are followed. Also, select string lights that have been outdoor rated by UL or another independent testing laboratory and ensure your outdoor outlets are also GFCI-protected.
Talk to one of our expert lighting architects to enhance your next big event, backyard or patio by getting in touch with Robert Huff Illumination Outdoor Lighting so you can get your free lighting consultation scheduled.