Don't Let Poor Installation Rain On Your Parade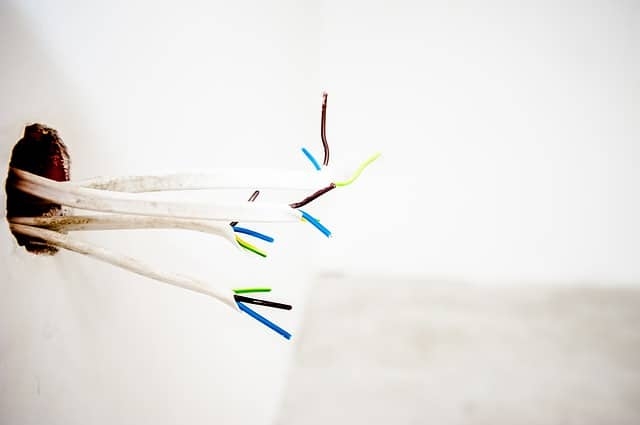 The dangers associated with mixing electricity and water are well-known. Despite that, many people install outdoor electrical outlets and plugs without really thinking about the dangers that could occur during periods of rain.
Most outdoor outlets are designed with covers that flip down over the top of the outlet when they are not being used. Unfortunately, however, these covers do little to protect the outlet when cords are plugged into them. If you really want your outdoor electrical outlets to be protected, you need to find a way to keep rain away even when they are being used. In fact, this safety issue is so important that the National Electrical Code now mandates that outlet covers that are designed to provide protection while the outlet is in use are mandatory for outlets that are exposed to the weather.
Weatherproofing Electrical Plugs And Outlets
The way that the covers for most outdoor electrical outlets are designed, they don't provide proper protection when an electrical cord is plugged in. Because the cover can't close the entire way when there is a cord in the outlet, water can get inside. This can cause all kinds of problems ranging from blowing a fuse to triggering a short circuit in the electrical system.
The good news is, there are steps that you can take to safeguard your home against problems with your outdoor electrical outlets.
Invest In 'While-In-Use' Covers For Electrical Outlets
These days, many manufacturers make outlet covers that are designed to provide complete protection from the rain and other types of moisture even when the outlet is being used. These large covers are designed to fit around the entire outlet. They have a door on the front that seals off the outlet. A special opening in the bottom of the door allows the cord to run through without compromising the protection that the cover provides.
When choosing a cover for your outlet, you should look for one that is designed for the type of outlet where it will be placed. It should also clearly be labeled as a 'while-in-use' cover. Double check to make sure that the outlet cover is in compliance with the requirements of the National Electrical Code. The cover should be designed in such a way that all potential contaminants including water are kept away from the outlet when it is being used.
Installation Tips
Before you even think about installing one of these covers on an electrical outlet, be sure to shut off the power at the breaker box. Hang a note on the breaker box letting people know not to turn the breaker back on so that you can work safely on the outlet without having to worry about the risk of electrocution.
The installation process itself is relatively simple. All that you have to do is remove the existing outlet cover and install the new one in its place. Most of these covers come with detailed instructions on how they should be installed. You should always follow these instructions to make sure that the cover is installed correctly. After all, the success of the cover depends on it being properly installed.
If you aren't completely certain that you can install the cover safely, you should hire an electrician to do it instead. There is no point in taking a risk with your health and safety.
In most cases, the cover will be designed to fit around the outlet receptacle. The gasket of the cover should fit snugly around the receptacle, preventing water from getting inside. Remember, you will need to install covers on all of your outdoor outlets if you really want your home to be protected.
One of the most popular uses for outdoor outlets is to power string lights during the holiday season. All of these lights should be plugged into outlets that are covered with weatherproof covers. This will help prevent any electrical problems from occurring.
Make Safety A Priority
Anytime you work with electricity, safety needs to be your top priority. Only install the outlet covers if you are completely confident in your abilities. Make sure that the power is shut off before you begin work. Don't turn the breaker back on until all of the outlet covers are in place.
Finally, make sure that all of the outlets themselves are designed for outdoor use. Because outdoor electrical outlets are exposed to moisture, they need to be GFCI outlets. They should also be regularly tested to make sure that they are working the way that they should.
For more information on outdoor lighting maintenance in Houston, please contact Robert Huff Outdoor Lighting today or call us now for immediate assistance!