Create Ambiance with String Light Arrangements
Strings lights are everywhere inside and out during the holiday season, but they are also becoming increasingly popular for every day, permanent use. Homeowners and business owners both use these lights to enhance the ambiance of their homes and businesses.
To clarify things, we are not referring to string lighting sets that you can buy at stores for the holidays. These are professional quality, high-grade lights that can be used outside and still hold up to the elements year after year. One touch of these lights and you will notice the difference they have. They are heavier and come with solid, insulated cording to keep them together.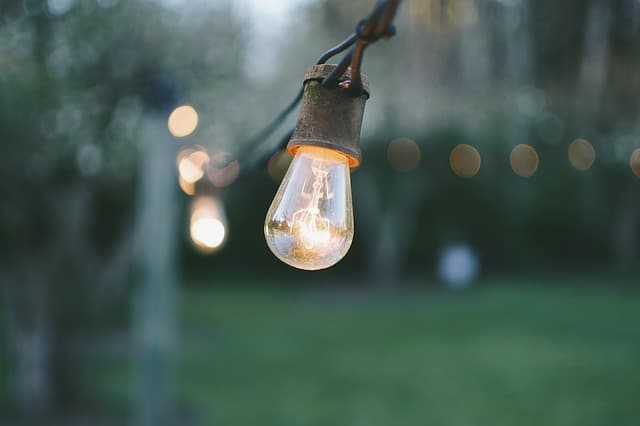 We design, install and maintain customized indoor or outdoor string lighting systems. At Robert Huff Houston Outdoor Lighting we put our clients' needs ahead of anything else. We aim to determine what each client really wants from their lighting. If they want a beautiful place to relax and enjoy their backyard at night, they may want string lighting from us.
Here is an example. There is a backyard with a wide-open space patio. There are surrounding porches and everything needs accent lighting. We installed lighting along the path around the patio but could tell more was needed. We took four strands of LED string lights and hung them from the porch eaves.
It gave the entire outdoor area romantic whimsy. It enhanced the outdoor fireplace. It looks beautiful but it also helps provide more illumination to the whole area.
String lighting works for commercial properties, too. Whether an entrance to a mall or an outdoor hotel patio, the application of string lights adds fun and an unexpected flair to the outdoor space. With an industrial building, the string lighting adds more of an inviting touch to a nighttime passerby. It looks great.
If string lighting arrangements sound good to you, reach out by giving us a call or contact us here. We cannot wait to work with you to design the custom lighting arrangement for your home or business. It will meet your budget, your taste and your needs so contact us today.